Recent shakuhachi performance comments:
"Your sounds have a sophisticated beauty"
"Like a musical performance of suibokuga." (Japanese ink painting)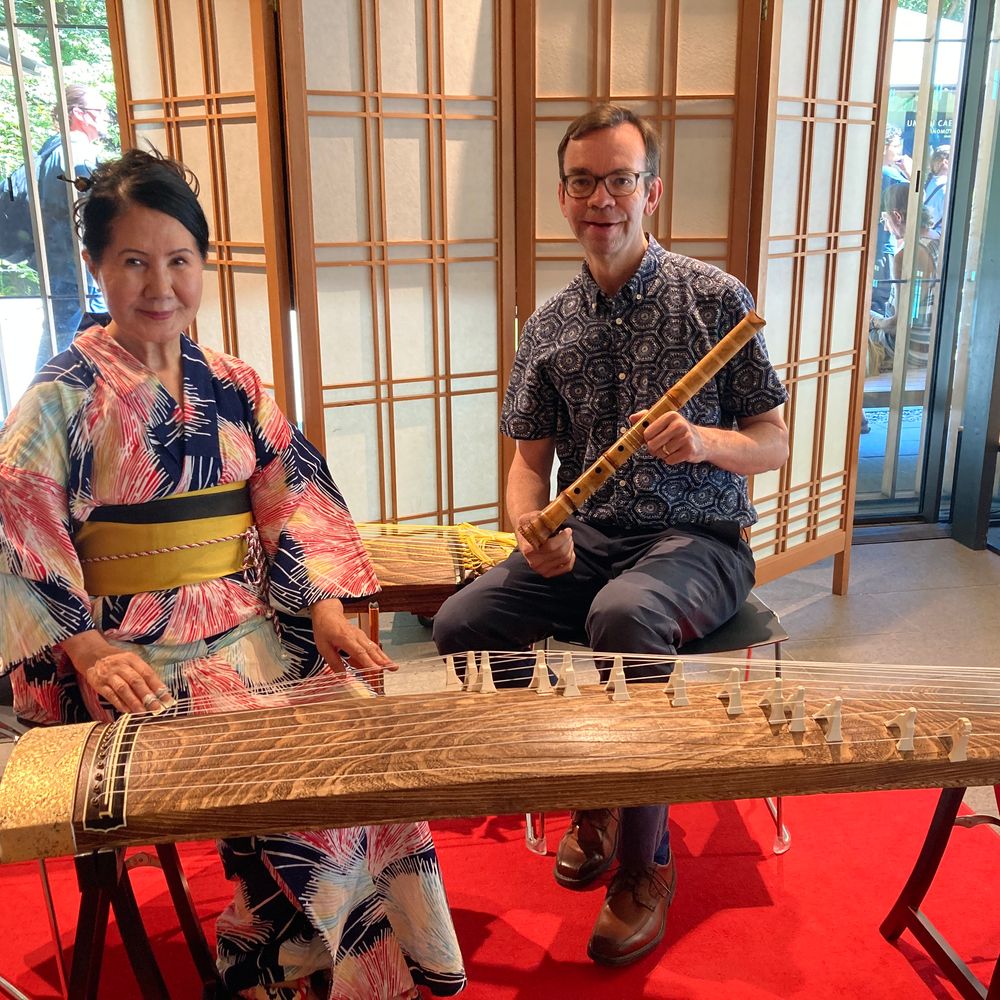 Shakuhachi and koto
At the Portland Japanese Garden
with the lovely and talented Masumi Timson
Studying the shakuhachi in Kobe, Japan.
I was fortunate to study with Nakamura Shindo Sensei from 1999-2007. He was cheerful, generous, patient, kind, and invited me to perform in many concerts. He encouraged collaboration and creative ways to connect with traditional culture.